Omegle, which is an online web talk platform that lets strangers talk to each other and knows each other, shuts down permanently. The official announcement of the shutdown of Omegle is confirmed by its founder Leif-K Brooks. He says that people are misusing this platform and he is unable to handle the stress of managing these unethical activities anymore.
Omegle, a popular online chat platform, officially shut down after 14 years. The major reason behind the sudden shutdown of Omegle is its use of pedophiles to talk to children. For several years, Omegle has been under review in many countries and found related to various pedophile cases done in various countries.
Omegle Shuts down:-
Founder confirms that due to these investigations and allegations on Omegle, the management has been facing financial and physiological distress for a long time. Founder says "As Much As I wish circumstances were different, the stress and expenses of this fight", Brooks also said "coupled with this existing stress and expenses of operating omegle, and fighting its misuse- are simply too much.
He also said, "Frankly, I don't want to have a heart attack in my 30s". He mentioned that He was unable to handle the operating cost and management of Omegle and that's when she officially confirmed the complete shutdown of Omegle.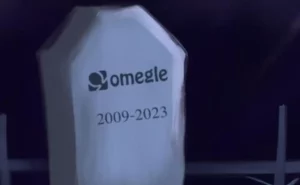 This app was launched in 2009 and gained immense popularity, especially among youngsters. Brooks made this app at the age of 18 in her bedroom to connect anonymous people. The idea shows a very successful start but after some time users started abusing the platform and lots of illegal interactions were also found in it.
Things went worse when users started involving mature adults and children as many pedophiles also used to children. Also, it faces scrutiny for its role in promoting abusive content.
K-Brooks mentioned that he started this platform to improve everyone's life so that they can connect to interesting people anytime but things went wrong and now Brooks officially announced the permanent closure of Omegle from the internet. There is no further update about any legal proceedings of closing of Omegle. Hope we find something good very soon.